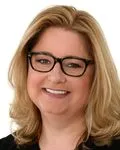 Do you feel unsatisfied with the direction of your life and the quality of your relationships? Do you feel stuck or lonely? Perhaps your persistent worries are narrowing your life? My goal is to empower adolescents, adults and couples to heal and grow into the people they would like to become, and to thrive in their lives and relationships. I work with individuals struggling with anxiety, depression, life transitions, school-related difficulties, parenting issues, trauma, grief, and marriage/relationship issues. We will work collaboratively to identify your goals and create a plan to develop new strategies to manage life challenges.
I have a special interest and training in healing relationship distress and conflict using Gottman Method Couples Therapy. You may be struggling with communication, relationship impasses, infidelity, or growing apart. Do you each see the problem differently? As an objective third party I can lend perspective and facilitate useful solutions.
I strive to achieve a strong therapeutic alliance with my clients and treat root causes, not only symptoms. My goal is to help guide you to those insights that will enable you to reach your goals. Let's work together to create positive change in your life.